The big reveal of this year's
Bonnie Hunter's mystery Allietare
arrived on New Year's Eve and the quilt is spectacular! This is shaping up to be the favorite of the 4 I've made so far.
I've been making roughly 1/3 of the clues each week. It was so much fun to assemble as many of the blocks as I could with the pieces parts already on hand. The quilt is set on point and there are two main blocks plus a border block.
Based on the layout I've chosen (quilt will finish roughly 70'' square), I need 16 of this first block. I had enough piece parts to make 10.
And I'll need 9 of this second block. I had piece parts to make 5 so far.
I've not starting assembling the quilt top yet - want to finish all my blocks first - but I did lay everything out on my design floor.
Isn't this just a great design?
I have enough fabric on hand for the quilt size I need except for the black. I'll need some for the 5'' border and for the binding.
I can't wait to go explore all of the other quilts from the
link up here
on Bonnie's blog.
On a different topic, have you chosen a word (or phrase) that becomes your focus for 2016?
Join me in putting that word onto fabric - anyway you want! - and then share it and join my linky party!
There is terrific sponsorship from
Chalk Lots and
Green Fairy Quilts with prizes to be awarded (randomly) to participants!
Come join the party!!
And speaking of parties ......
Heidi from
Red Letter Quilts
is starting a new monthly goal setting party. I've always found great motivation in these so will be joining and linking up
here.
My goal for January will be to get the blocks all assembled and sewn together.
I'll also be joining these fun lnky parties at
Blossom Heart Quilts, Sew Fresh Quilts and Freemotion by the River.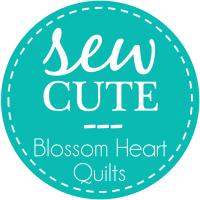 And if you've read all the way to the end (thank you!), here is one more photo of my Allietare quilt.
Happy Stitching!