Once upon a time

, a beautiful young maiden lived in a gorgeous palace free of dust and clutter. She had 3 wonderful children who always smiled and kept their rooms clean without any fuss. Her husband did all the cooking and never left his sneakers by the front door for someone to trip over.
This beautiful young maiden worked by day in the land of corporate and quilted by night.
Quite by chance, she discovered the magical world of quilt blogs.
She would kiss her 3 wonderful children good night and then settle down on her Pottery Barn comfy chair in front of her computer and read about all the wonderful adventures in magical blog land.
Then, one day, this beautiful young maiden decided to venture into blog land herself.
"Why not?" she thought. "How fun it would be to blog about quilting too."
So on a fair day in October in the year two thousand and ten, this beautiful young maiden started her blog and called it A Stitch in Time. Her very first post was about a pumpkin, but, alas, not one that turned into a coach.
Through this blog, she made many friends in blog land. She really enjoyed sharing about her work and creating what became her own personal journal of her quilting.
The 3 wonderful children grew more wonderful. The dear husband continued to do all the cooking. The palace remained dust and clutter free.
The still beautiful (and yes, still young!) maiden decided to start a second blog and call it Elm Street Quilts. Elm Street in honor of the street in the kingdom that her mom grew up on.
The beautiful young maiden decided to keep both blogs active.
A Stitch in Time would document her royal participation in various quilt alongs like Farmer's Wife, the Splendid Sampler and the Fat Quarter Shop Crossroad's quilt.
Elm Street Quilts would host wonderful virtual parties of blogging friends in quilt alongs. It would become a place to share tutorials and quilt patterns. There would be a regular royal newsletter to share wonderful things found in the magical land of quilting blogs.
The beautiful young maiden and all her equally beautiful young blogging friends lived

happily ever after.
********
Did you enjoy my fairy tale?
Can you guess which bits stretched the truth a
wee
bit?
Please come visit me at
Elm Street Quilts
. I would just love if all my great followers here on
A Stitch in Time
would also follow me at
Elm Street Quilts
blog. (See below for buttons.)
I've a fun QAL starting in March to make a Bargello. Two sizes available - check out the information here!
Sign up for the newsletter
here!
Follow Elm Street Quilts by email
Follow
Elm Street Quilts
with Bloglovin or Feedly.
Follow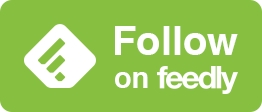 Thank you for being such great friends in the magical land of blog. And thank you for believing in my fairy tale.
Happy Stitching!