First, I'm loving that these blocks have names. So much fun to refer to them that way!
Bea - I'm really enjoying combining these two fabrics - the deep red and deep brown.
Becky - this might be the easiest block to piece. For me the difficulty was choosing the fabrics. Not sure I'm pleased with how it came out but I'm not changing it.
Interested in playing along? These are from the book -
Farmer's Wife 1930's Sampler Quilt
and there are two great quilt alongs with plenty of tips and ideas.
VeryKerryBerry
is doing the blocks in numerical order while
Gnome Angel
is doing them in order from easiest to hardest.
Fabrics are from Moda Fig Tree.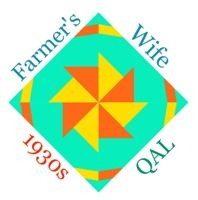 Happy Stitching!