I am very excited to enter my TARDIS quilt in the Blogger's Quilt Festival.
The TARDIS is designed by the time lords of Gallifrey. (TARDIS = Time and Relative Dimension in Space)
This quilt, however, is an original design by me. This is my favorite way to make a quilt - have a general idea what I am going for and then make it up as I go. Putting the TARDIS 'on point' to imply flying through space (and time) was a bit of a risk as I cut the background fabric but it worked!
My DD is a big time fan of the BBC show Dr Who. She has managed to convert me as well.
This TARDIS quilt was gifted to her for Christmas - gifted in a

very

incomplete state. See the batting peaking out of my quilt sandwich in the photo? There were no pins - it was all basted - and it took me another few weeks to finish as she impatiently waited (and waited.)

This was by far the largest quilt I have ever FMQ on my home machine.
All the features of the TARDIS were outlined and then I did a basic stipple section by section.
When she opened her gift, her squeals of delight were the kind everyone should hear when they gift a quilt.
My DD loves that can lie on top of the quilt, curl up slightly and 'fit inside the TARDIS.'
I had fun with the quilt label, wishing her well through adventures in time and space!
The quilt measures
48 x 63 inches.
Fabric used was Bella Admiral Blue and Slate Gray along with two panels from Spoonflower, one of them gifted from a new blogging friend
Rebeckah
. The background is
Kasuri Woven Texture in gray. The back is a gray flannel.
The Blogger's Quilt Festival is sponsored by Amy from AmysCreativeSide. The festival begins today, May 17 and nominations are open from May 23-27. Voting for favorites in each category go from May 28 through May 31 with winners announced on June 1. This quilt is entered into Bed Quilts category.
And just because, here is the photo of the real TARDIS with my DD's favorite Doctor.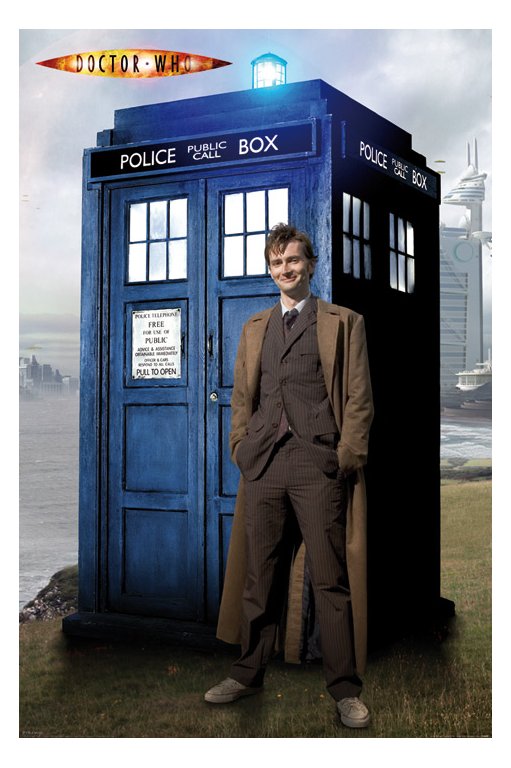 Happy Stitching!